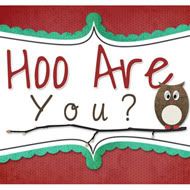 1. Do you plant a garden, or flowers, or neither?
Yes. We have a veggie garden and a few flowerbeds and containers. We grow some herbs, lettuce, onions, peas, tomatoes and carrots.
2. Does it bother you to have your blinds or curtains open after dark so people can see in your house?
YES!
3. Do you like to go camping?
YES! I would camp every day if I could. I hate the cold though, so no winter camping for me. A couple of my bil's came in Sept. last year and it got down to 20 something. I was actually glad my aunt flo came to visit so I had an excuse to go home :)
4. Do you have a laptop or desktop computer?
I have a laptop that is a piece of crap. I hate it! My son who works on computers told me never to buy a Sony or a Dell. Did I listen.....no. The Dell bit the dust last year and we went back to the Sony. Now it is crapping out.
5. What time during the day do you have your most energy?
Mid morning then it's a quick nap in the afternoon some days, then I get my second wind.